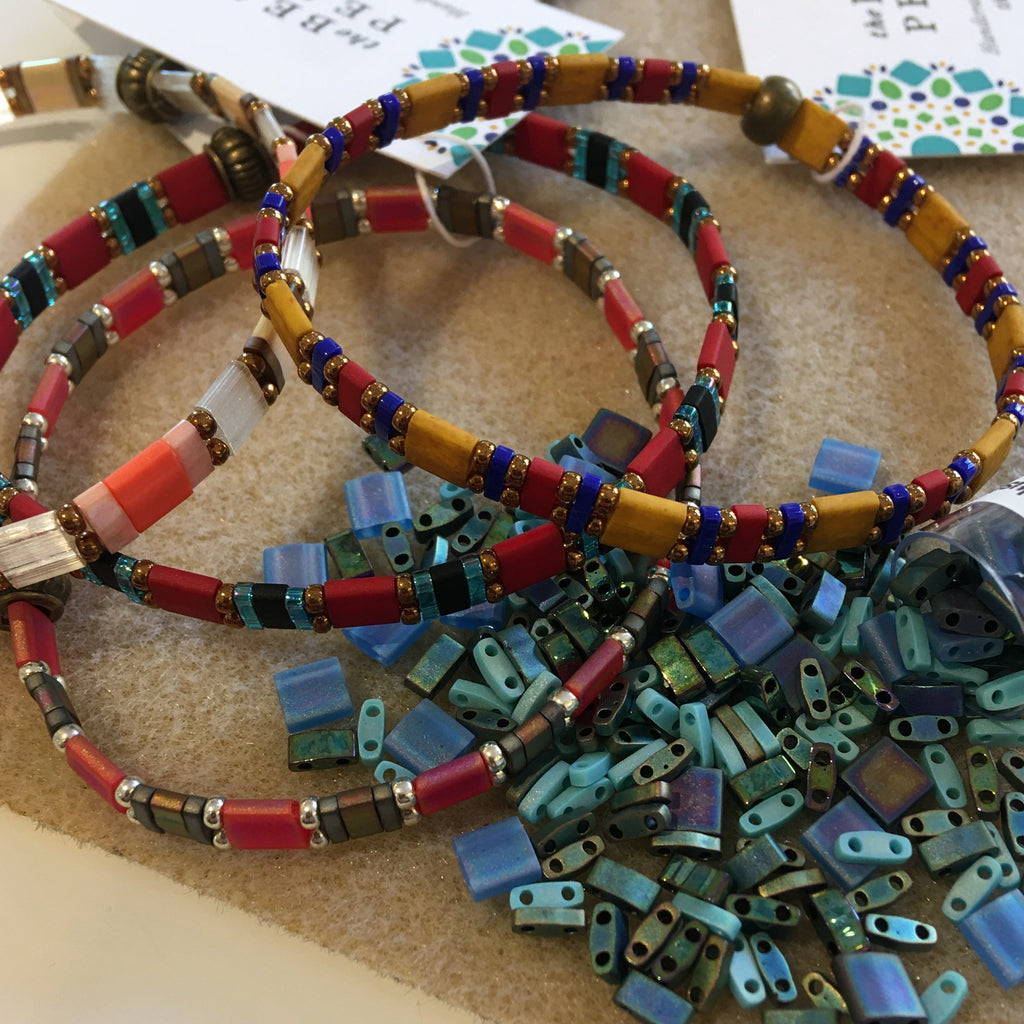 Tila Stretch Bracelets Class Sign Up: Friday Sept 15th, 4:30pm
Friday, September 15th 4:30 - 6pm
Learn how to make Tila bead stacking stretch bracelets. These fun and trendy bracelets are beginner friendly. Class includes: Spool of stretch cord, Tila bead mix, package of 11/0 seed beads & large holed beads. 
Create a stack! Students will make as many bracelets as time allows. 
Additional Tila tubes and mixed packs will be available for purchase at the time of class. We will have a variety of colors available, but may not have exactly what's shown in the photo. 
Students should bring reading glasses if you have trouble seeing small beads.
If the class shows SOLD OUT, please call us at 574.371.2777 to see if seats are still available as we do take in-store and phone sign ups as well. 
The Beaded Peacock Class Policy
Payment is required at time of sign up to secure your place in class. 
If you find you cannot attend class, let us know a minimum of 48 hours before the date of the class and you will be given credit towards another class or store credit for the amount of the class. If The Beaded Peacock needs to cancel a class, you will be notified and your class fee will be refunded in full.
No reminders will be given for class, so please mark your calendar. No refunds will be given for forgotten classes.