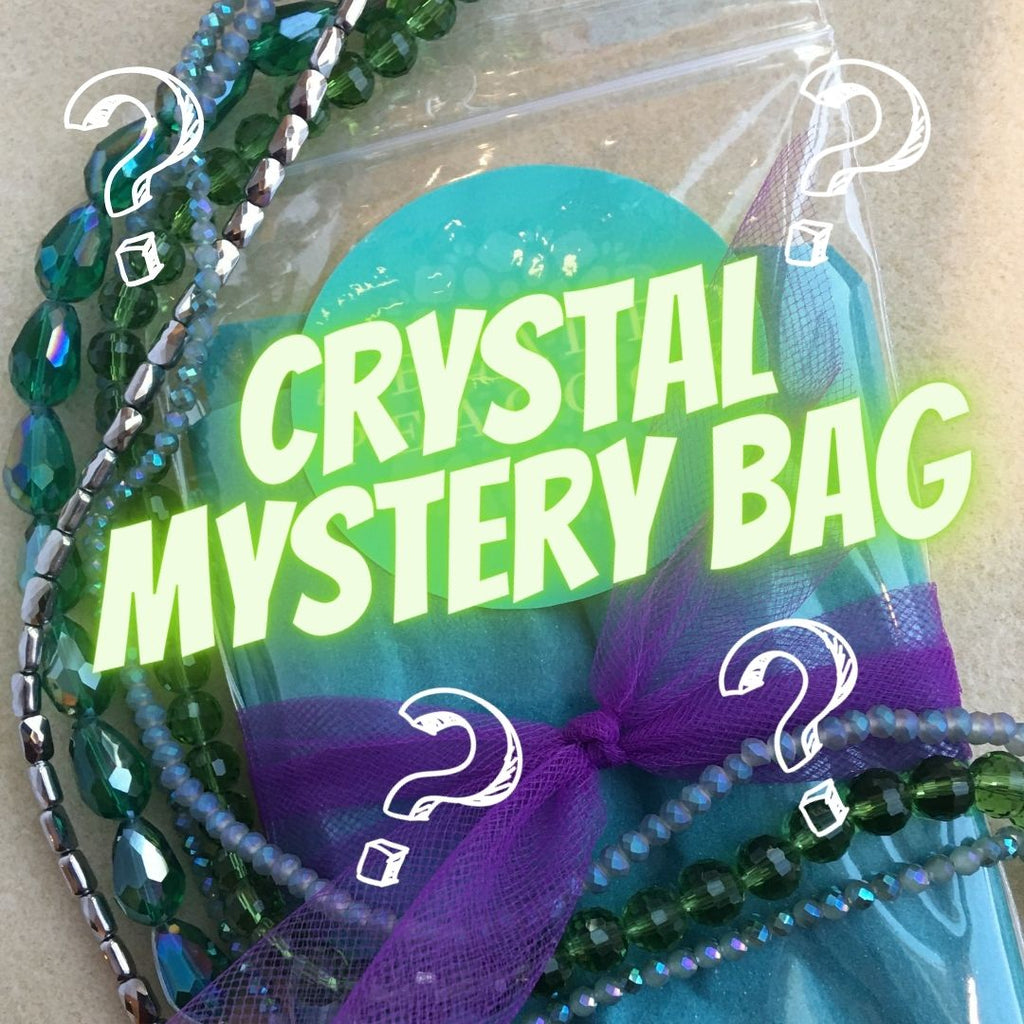 Mystery Bag - Thunderpolish Crystal
Mystery Bag contains 5 strands of Thunderpolish Chinese Crystal beads color curated by Lauren. Photos shown are examples of possible mystery groupings, but are not limited to these only. Strands range in size from 2mm rounds to 14mm Teardrops. 
Enjoy an approximate savings of $10 off regular retail pricing at just $3 per strand. (Strand bundle $23 - $28 regular retail pricing.)
Mystery bags are final sale only.