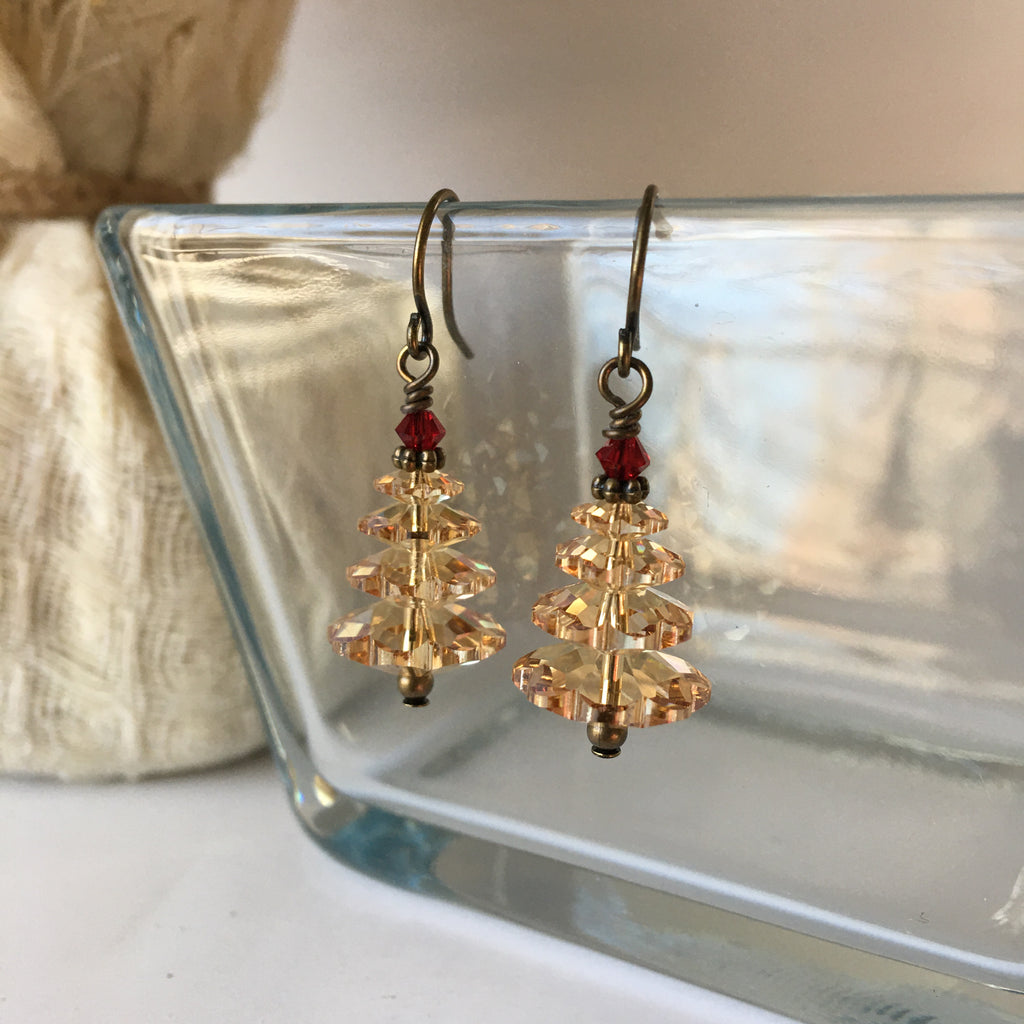 Preciosa Christmas Tree Earring Kit
Our Christmas Tree Earrings are back! If you are looking for kits to make to sell or give as gifts this holiday season, these are a sure winner. 
Please note, this is for the KIT only, the earrings will need to be assembled upon arrival to you. Instructions are included.
Kit includes all supplies needed to make one pair of earrings, including Preciosa Crystal components, nickel free headpins and earwires.
Select your color:
Green Vitrail with Fuchsia bicone topper.
Crystal Golden Shadow with red Siam bicone topper.
Crystal AB includes all three color options for the tree topper: red, gold and Montana blue.
Please allow for slight color variations due to screen viewing.