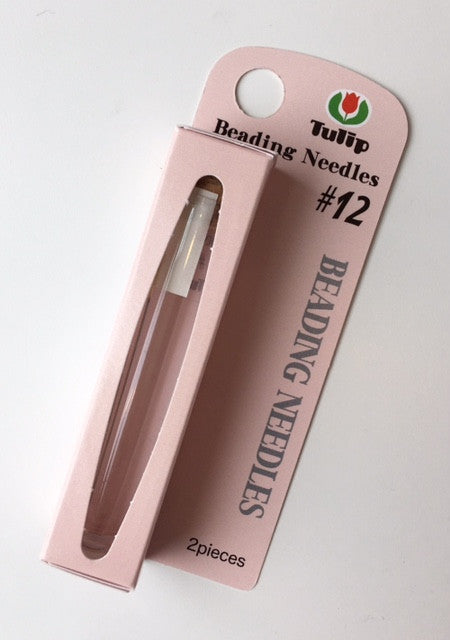 Tulip Needle - Size 12
Our favorite beading needle!
Tulip Beading Needles are springy and strong to resist warping and breaking. Tulip beading needles' points are specially designed to ease between beads and avoid splitting the thread. Eyes are smooth and easy to thread. Needles come in a glass tube with cork for safe-keeping.
Size 12 - Thickness x Length (mm) 0.35 x 47.5
Contains 2 pcs